Do you want to work with us or be part of Plaze?
Contact us
---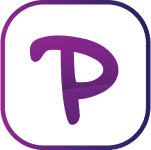 ---
We care about your privacy.
In order to provide the highest quality services, we use cookies. Your consent to their use allows us to ensure the proper functioning of the website and its continuous improvement.
Necessary

Always active

These are necessary for the functioning of the website and its features that you choose to utilize. Without them, our website wouldn't work, for instance, you wouldn't be able to log into your user account.
Preferences

Technical storage or access is necessary for the legitimate purpose of storing preferences that the participant or user does not explicitly request.
Statistics

Statistical cookie files help website owners understand how to interact with website visitors by collecting and reporting information anonymously.

Technical storage or access used solely for anonymous statistical purposes. Without prior, voluntary action on the part of your internet service provider or additional records from a third party, information stored or obtained solely for this purpose is usually not usable to identify you.
Marketing

Thanks to marketing cookies, using our website will be more comfortable for you and tailored to your preferences. Similarly, you will see more offers that might interest you and less irrelevant advertising.